The Waiting is over! Jeff's highly anticipated debut solo album was unleashed on November 13th, completely selling out on the first day through main distributors, Amazon!
The CD boasts a full colour, 12 page booklet with lyrics, photographs and personal acknowledgements and special mentions from Jeff.
The Album features 11 tracks all originals, written and composed by Jeff. Each song carries a story and the album is indicative of a lifetime of experiences which Jeff has beautifully transpired into a collection of lyrics that will reach into your soul.
Tracklisting:
01 – Crazy World
02 – 23 Years
03 – Casino Royale
04 – Contagious
05 – Fallen Angels
06 – Once In Every Lifetime
07 – When The Love Is Gone
08 – Calling Me, Calling You
09 – Stay With Me
10 – Slipping Away
11 – Life Goes On
Catalogue number: 251164
EAN: 54 1399251164 8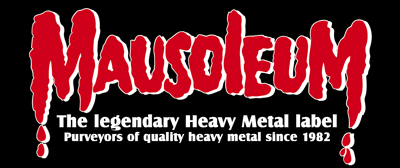 MAUSOLEUM RECORDS a division of MUSIC AVENUE