Latest News
We add all new information, release dates and tour details here as soon as they come in. Keep checking back for exciting updates
JUST A QUICK MESSAGE TO SAY I HOPE ALL MY FANS, FRIENDS AND
COLLEAGUES

ARE KEEPING WELL DURING THESE UNPRECEDENTED TIMES!
STAY SAFE AND WE WILL ALL BE ROCKIN' TOGETHER AGAIN SOON!
Cats in Space are vying for the prized Christmas number one slot with their jolly festive offering, My kind of Christmas. Please help get the Cats to the top of the tree by downloading the single today! CLICK HERE
Jeff will be playing with The Trems on this mammoth sixties tour. Commencing in September 2019 and travelling the length and breadth of The UK until June 2020. See the GIGS page for more details.
Originally released on November 13th 2015, 23 Years received fantastic reviews from rock fans, music magazines and radio stations around the world! The Mausoleum edition is now no longer available but you can get your hands on the new re-issue! This new version has different inner artwork and added tracks.
​
***** ORDER HERE *****
​
Cats in Space's third studio album, Day trip to Narnia released!

The band are touring next year to promote it.
Solo show with Telford Rock nights at Casey's Cordingly Hall
With Support from the original wanted
Casey's Venues Donnington TF2 8JS
Tickets £10.00
Cats in Space to support Deep Purple and Status Quo!
Released on November 13th 2015, 23 Years is receiving fantastic reviews from rock fans, music magazines and radio stations around the world! Amazon initially sold out on the first day of release prompting a frantic rush to obtain it from other retailers! Stocks have now been replenished, so if you haven't already got a copy, order now!!
​
***** THIS CD IS NOW UNAVAILABLE *****
​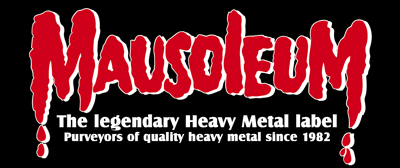 Fret -King Guitar Endorsement
​
Jeff is proud to be endorsed by UK guitar manufacturers,
Fret-King and now owns three of their beautiful bass creations. He has also recently been endorsed by Dunlop strings, a very fine addition to his arsenal.
Live Solo Shows
Jeff has had great success with his live solo classic rock covers show in The UK, Denmark and Belgium receiving great feedback and rapturous praise from rock fans across a broad spectrum of venues. He has secured many return bookings, recently adding some original tracks from his solo album to his set which have been very well received! See the Official YouTube channel for some examples of recent live performances.
He is currently building a small tour of UK pubs and clubs so stay tuned for a show in your local area. He will be playing covers by bands like Deep Purple, Whitesnake, Free, Smokie, Slade, Creedence Clearwater Revival, Thin Lizzy, Bon Jovi, Lynryd Skynyrd, Journey, Bad Company and of course, Sweet intertwined with a few songs from his new album, 23 Years.
If you would like to book Jeff's solo show for your venue, private or corporate event please use the contact tab at the top of this page and a member of our booking team will contact you as a matter of urgency.
Shows